Secure the squeeze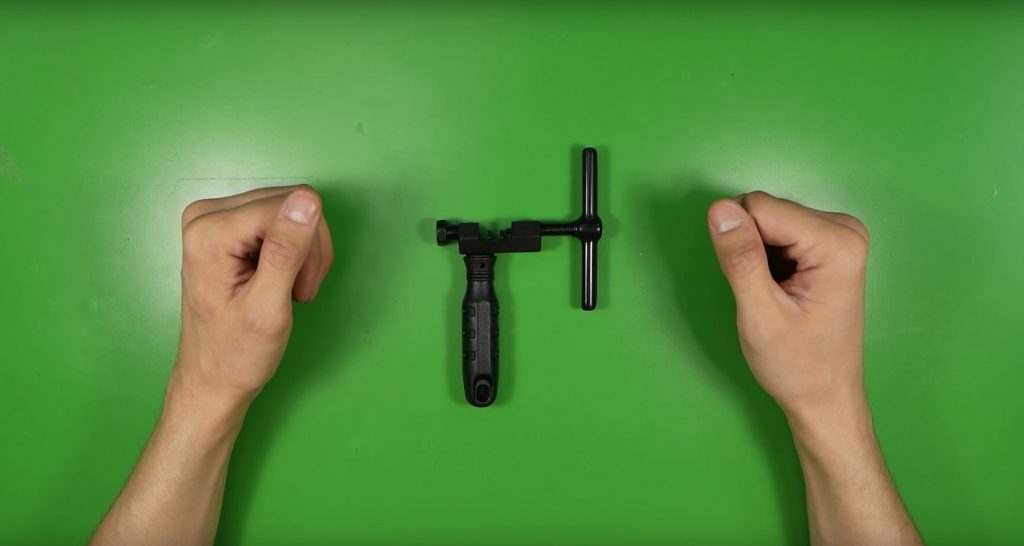 We need to position the tool axis at the chain link axis.
Usually there are clamps in which to insert the chain.
You can choose any chain link, but it is more reliable not to choose the same one every time.
Go to
Start twisting the squeezing handle.
If you are using a multi-tulle, the handle can be the tool set itself.
The axle must be unscrewed by the width of the central chain link element.
Do not screw it all the way in, if the axis falls out of the chain it will be difficult to insert it back in.
Usually you have to stop before the second click, it will be a little harder to twist before this moment.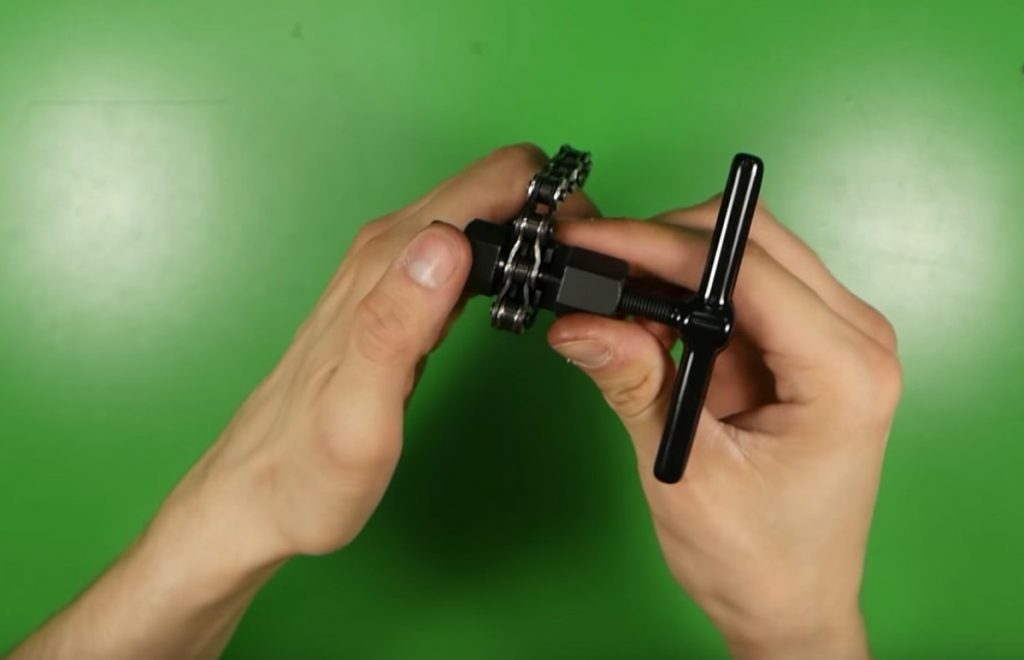 Disconnect the circuit
Finally, the chain is disconnected by the hands.
Just pull it out.