Find the chain lock
Usually, a lock is different in color from a chain.
The lock has a large hole of one link, on each side.
If the chain is dirty – it is difficult to find the lock, then wipe the chain with a cloth.
If you can't find the lock, you'll have to use a squeeze, more in the manual.
Insert a puller between the lock's axles.
If there is no special puller, you can try using thin pliers or even wire, but success is not guaranteed and there is a risk of bending the lock or chain.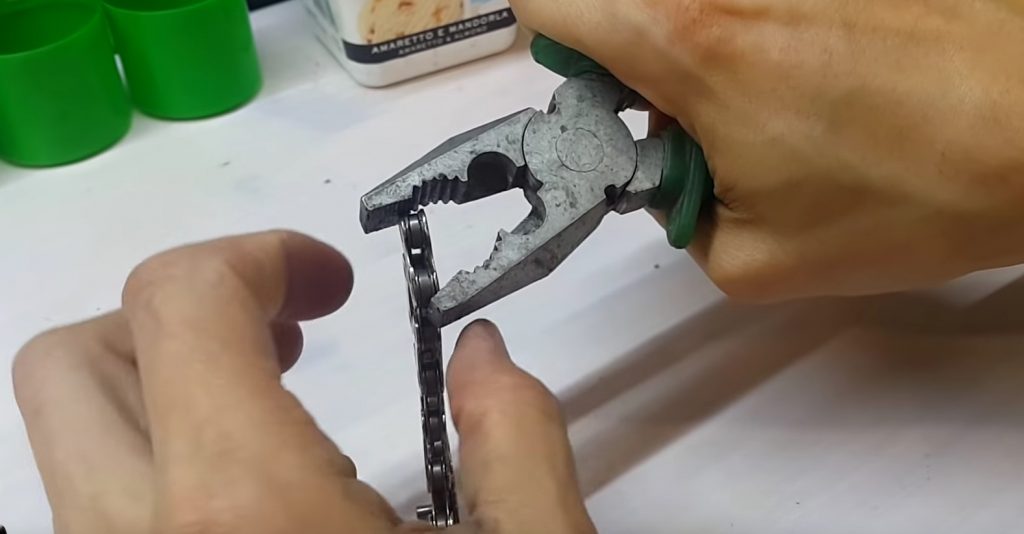 Fold in the puller and disconnect the circuit
The lock will open as soon as you put the puller in place.
If the lock is stuck, spray a solvent such as WD-40 on it.