Remove the old chain.
You will need a squeezer or chain lock remover to do this.
Please refer to the instructions for more details
How to remove the chain with the lock
How to take the chain off with a squeezer
Determine the length of the chain
Chains are sold with a small margin of length and extra links need to be disconnected.
Hang or put both chains next to each other and determine how many extra links the new chain has. You can fold both chains neatly and equally so that there isn't much space required.
By way of example, we can see that you need to remove 4 links (underlined in red).
If the old chain was unlocked, take another link.
Shorten the chain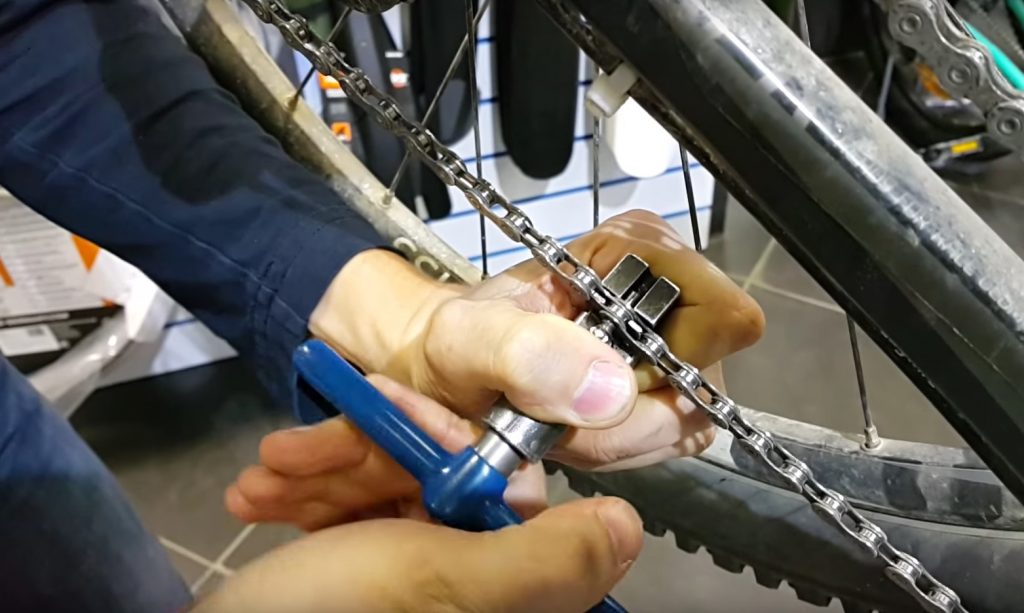 Disconnect the redundant links using the squeezing unit.
For more information on how to use the squeezing device, please refer to our instructions.
Make sure that the chain ends with an inner plate on both sides. You cannot put a lock on the outer plate.
Push the chain through the switches
Make no mistake when wiring the circuit through the rear derailleur.
Connect the chain with the lock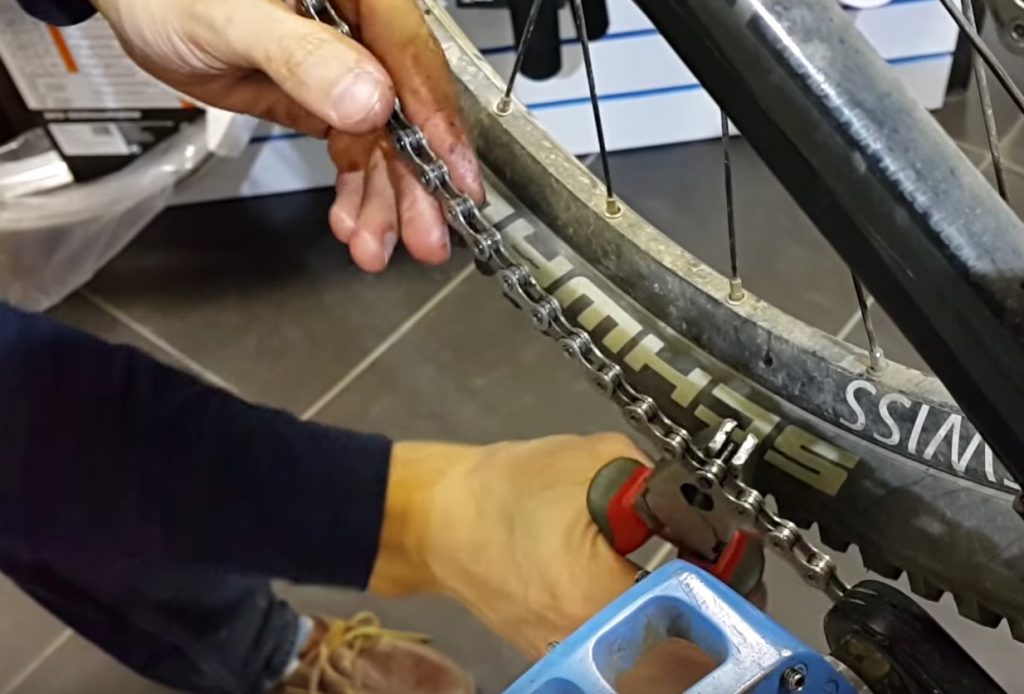 For ease of maintenance we use a chain lock. All manufacturers (KMC, Sram, Campangolo) switched to using the lock. Only chains from Shimano are sold without a lock, and with a connecting pin, but the lock from other brands is suitable for them. The new 11-speed Shimano chains are already sold with the lock.
No special tool is needed, the chain is connected by hands.